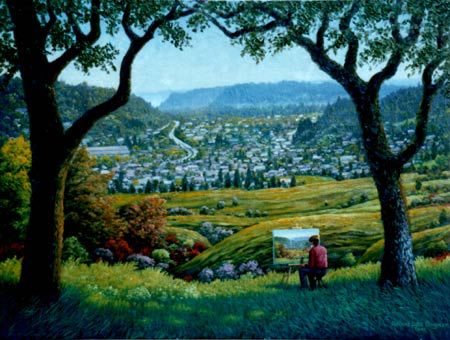 Peace and prosperity in beautiful Scotts Valley, California
Image courtesy local legend Luke Dingman
Scotts Valley Property Management is a family-owned and operated business serving homeowners and renters in Scotts Valley, the San Lorenzo Valley and throughout Santa Cruz County. Jeanne Jensen Shada started this award-winning company in 1981 as Jensen Property Management, and to this day her personal attention and integrity ensure all our owners, tenants and properties are well attended.
CAREFUL MANAGEMENT
We provide a personal service to each of our clients, maintaining a professional relationship with all. We take pride in meeting real estate needs and in getting to know our clients personally. Over the years we have developed an extensive and effective network of service personnel and vendors, all at your disposal.
Contact us today and call on our decades of experience for absolutely any real estate question you have - satisfaction guaranteed.